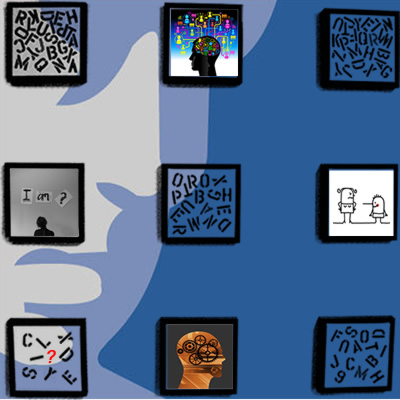 Dyslexia Index
Dyslexia is very challenging to define, especially in university contexts. The conventional viewpoint of dyslexia is that it is primarily associated with literacy skills, notably in learning to read in early years, although this may be only one aspect of dyslexia. More enlightened learning consultants and researchers consider dyslexia to be a learning difference that encompasses a profile of learning strengths, preferences and challenges.

At university, many of the strengths associated with a dyslexic profile emerge as positive benefits and quite often the literacy-related challenges may have a reduced impact because effective learning strategies to deal with them may have been well-developed in recent learning. It is quite common, however, for students nearing the end of their course to find that previously unnoticed dyslexic learning characteristics begin to have more of an impact as the demands of final-year study increase towards graduation.

The questionnaire profiler below gauges the extent to which study preferences and approaches might indicate a dyslexia-like learning profile, and it also includes a small measure of learning-challenge history as supporting evidence.

The profiler is not identifying dyslexia, but the outcome may be indicating a learning profile that is similar to a typically dyslexic one seen in many university students.

The profiler consists of 16 statements of learning, learning-history or study-preference characteristics, and to register a value the slider in each statement box is moved to indicate a level of agreement with each of the statements. The outcome is displayed as a percentage, either above the slider or in a box at the end of the slider track depending on which web browser is being used. The profiler works best in Google-Chrome and Firefox web-browsers.

When all statements have registered a value, the Dyslexia Profile Index (Dx) is calculated - a value between 0 and 1000 - which can be viewed at the foot of the questionnaire together with with some brief information about what the Dx value may be indicating on the basis of the evidence collected and analysed through this research project. In due course and as a development, there will be a link to a more detailed summary of the results and what they mean.
There is also a link to a portfolio of study strategies and learning development tools and resources which may be useful, and an invitation to explore this PhD research project which is all about dyslexia and academic confidence at university.


The profiler starts now: